Major General Pendleton 
by Scott Streadbeck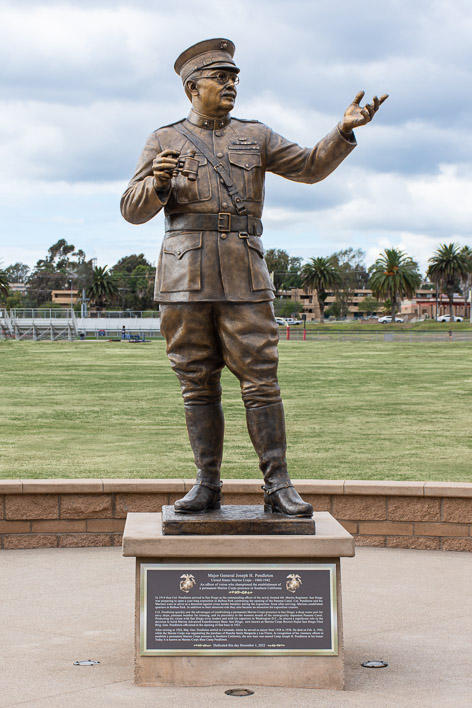 7.5 feet tall
Edition of 1    Price: Inquire
General Joseph H. Pendleton is the name's sake of Camp Pendleton.  This visionary General help kick of the quest to have a permanent marine presence in southern California.  Today Camp Pendleton is one of the largest military bases in the country. 
Commissioned by the Camp Pendleton Historical Society this larger than life sculpture of General Pendleton sits prominently on the base of Camp Pendleton.  This statue will continue to tell the story of General Pendleton and the important roll he served in how Camp Pendleton came to be.
Semper Fidelis – Always Faithful!